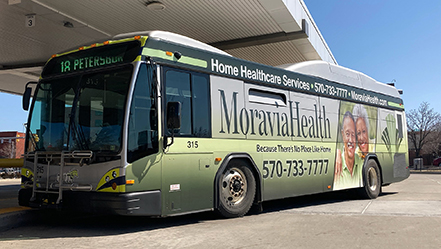 Partial and complete are available:
Annual cost: $8,400
Six months: $4,600
The initial production cost of a wrap could be $2,700 to $5,500, depending on the number of wraps being produced, but should be confirmed with the provider of your choice.
The advertiser is solely responsible for cost of installation and removal. Cost varies by provider, but could be $1,000 to $1,600 per bus for installation and $350 to $500 for removal.