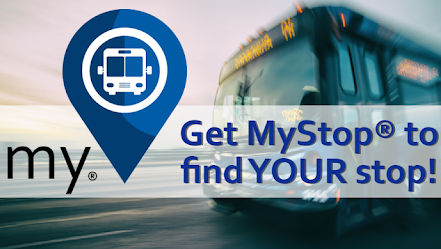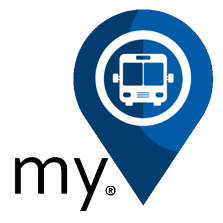 What is myStop®?
myStop® is powered by GPS technology and is accessible by phone, smartphone (both iPhone and Android), tablet, or desktop. myStop® allows you the rider to be in charge of your transit needs by providing on-the-go real-time information. Use myStop® to pinpoint every bus's exact location, view departure times, plan your trip, and set e-mail or text alerts for bus departure and service announcements. Get REAL TIME bus departures four different ways through myStop®.
myStop® Smart Phone APP
There's a free myStop® app available for your Android phone or iPhone. Just download by clicking on one of the links here > > >
myStop® on your desktop
Click here to find your route and your stop online and get real time bus departures.
Make sure to check out our Rider Tools: