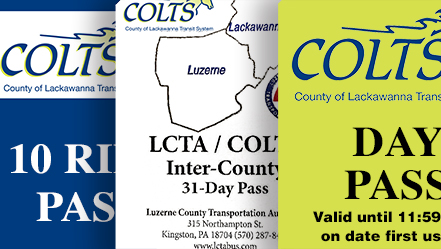 Monthly, 10-Ride, and Day Bus Passes can be purchased online.
STUDENT BUS PASSES CAN NO LONGER BE PURCHASED ONLINE.
A credit card convenience fee of 2.99% will be charged, with a minimum rate of $2.50. We accept Visa, Mastercard, Amex, Discover, and ACH.

Passes purchased online will be processed on the next business day and will be mailed out to the address provided at checkout. All bus passes and convenience fees are non-refundable.